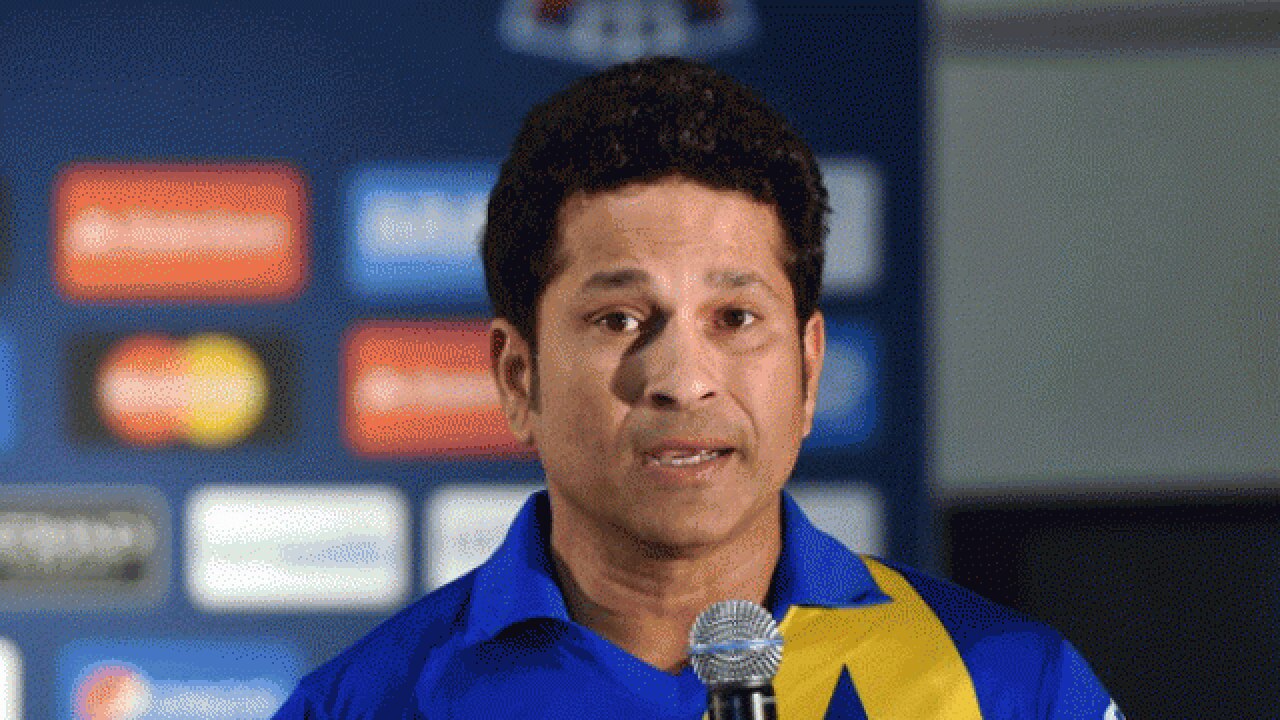 Sachin Tendulkar is synonymous with cricket. It's hard to imagine cricket, specially Indian cricket, without the master blaster. However, the world may have never witnessed 'The God of Cricket' if a mango tree branch had not given up under the weight of two young boys.

In a recent interview with Gaurav Kapur on Breakfast with Champions, Tendulkar recalled how he entered the world of cricket because his family wanted him to channelise his energy.
Tendulkar said that he was a very naughty kid and his family always had to hear people's complaints about him. Once during his summer holidays, Sachin and his friends decided to steal mangoes from a tree while the whole mohalla was busy watching a movie. However, the branch gave way under the weight of Sachin and his friend and they fell down.
After the incident, Sachin's brother decided to enrol him in cricket coaching so he would invest his energy in something better. This step led to one of the biggest, enduring and remarkable career in professional sports history.
Sachin soon became the talk of the town with batting abilities.
He was selected in Team India at very young age. However, Sachin had thought about quitting after his very first Test innings.
Tendulkar revealed that he thought that his first innings in Karachi against Pakistan will also be his last.
Tendulkar said, "First innings of my life, in Karachi, I thought it would be my first and last innings. In the first match, I had no idea. Waqar (Younis) bowling from one end, Wasim (Akram) going full-throttle from the other. And they had just started reverse-ball. To go there and play suddenly, I was completely out of place."
He was, however, pushed by his teammates to not give up.
He said, "I took advice from everyone in the dressing room and they told me to spend some more time on it.
"This is international cricket. You're playing possibly the best bowling attack in the world. Give them that respect."
Tendulkar said that after he scored 59 runs in the second test innings of his life, looked at himself in the mirror and said, 'You've done it.'
The Master-Blaster revealed that he kept his watch some minutes faster to become puntual.
He confessed that he learnt the lesson the hard way. "I wasn't so disciplined in the beginning but learned with time that 8am does not mean 8.05 am. When your senior players waited for you in the bus while you were late, you had to become disciplined. But I developed a good habit out of it."
Here's the video: